Life's Big Questions:
Or how to get more out of college through Judaism...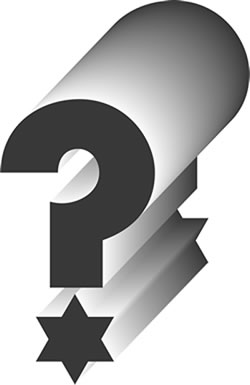 College is often the first time that we get to decide who we want to be in a lot of our identities. For the first time, we're on own… so who do we want to be? What communities am I a part of? What do I want to do with my life? What is my religion? Do I need one? What do I really want to learn and why? Who do I want to hang out with? While these are universal questions, we believe they can be illuminated through the unique light of Jewish traditions. In this 10-week seminar, we will explore what it means to be a twenty-something Jewish individual in the world. We will try to explore the often complex questions with which we are faced upon our arrival at college in a way that enables us to find our own answers, but also to ask even more big questions.
Click HERE to sign up!
Classes will be at 7:30-9:00pm (unless noted otherwise to accommodate the end of holidays) on Tuesday nights. The dates are:
September 25
October 2, 9, 16, 23, 30
November 6, 13, 27
December 4
Students are eligible for a $300 stipend for completing the seminar.